DUI Defence: Understanding Expert Witnesses
Expert witnesses play a significant role in DUI defence cases, providing specialized knowledge and professional opinions that can challenge the prosecution's evidence. These specialized witnesses are individuals with knowledge, skills, training, or experience in a particular field relevant to DUI defence.
In DUI defence cases, expert witnesses often include forensic toxicologists, accident reconstruction specialists, and medical professionals. These experts bring scientific analysis and expertise to challenge the prosecution's evidence, present alternative explanations, and offer opinions that can sway the outcome of the case.
DUI Defence – Scientific Evidence
One key area where expert witnesses make a significant impact is in challenging evidence presented by the prosecution. For example, a forensic toxicologist can analyze blood or breath samples to assess the accuracy of the BAC (blood alcohol concentration) test results.
They can challenge the reliability of the breathalyzer tests, highlight potential errors or inaccuracies, and provide alternative interpretations of the evidence. This can weaken the prosecution's case and creating a reasonable doubt in the mind of the judge.
Accident reconstructionists
Accident reconstructionists are often called upon as expert witnesses in DUI cases involving accidents.
They use their expertise to analyze the accident scene, study vehicle damage, and reconstruct the events leading up to the incident. By examining factors such as skid marks, vehicle positions, and speed calculations, they can challenge the prosecution's version of events.
Their analysis can provide alternative explanations, suggest mitigating circumstances, and ultimately support helping to create a winning dui defence.
DUI Defence: Medical Expertise & Impairment
Another essential aspect of DUI defence is evaluating the physical and mental state of the accused at the time of the incident.
Medical professionals, such as toxicologists or physicians specializing in addiction medicine, can provide expert opinions on the effects of alcohol or drugs on an individual's behavior, cognitive abilities and drinking and driving..
They can testify about the impairing effects of substances, potential interactions between medications, or medical conditions that may have influenced the accused's performance during field sobriety tests or breathalyzer examinations.
Presenting a DUI Defence
Expert witnesses play a vital role in shaping the defence's narrative.
Impaired driving defence experts together with a DUI lawyer can provide clarity and understanding to complex scientific concepts, presenting them in a way that is easily understood by the judge.
By explaining the intricacies of forensic analysis or accident reconstruction, expert witnesses can demystify technical jargon and help the defence tell a compelling story that supports the innocence or reduced culpability of the accused.
DUI Defence – FAQs
Can expert witnesses guarantee an acquittal in a DUI case?
Expert witnesses cannot guarantee an acquittal, as the outcome depends on various factors. However, their expertise and testimony can strengthen the defence's position, create reasonable doubt, and increase the chances of a favorable outcome.
How are expert witnesses selected in DUI defence cases?
Expert witnesses are selected based on their qualifications, experience, and relevance to the case. DUI defence lawyers often have a network of trusted experts or work with expert witness
How does the prosecution respond to expert witnesses in DUI defence cases?
The prosecution has the opportunity to cross-examine expert witnesses presented by the defence. They may challenge their credentials, methodology, or conclusions in an attempt to discredit their testimony. It is the defence lawyer's responsibility to prepare the expert witnesses thoroughly to withstand such scrutiny.
Are expert witnesses expensive to hire in DUI defence cases?
The cost of hiring expert witnesses in DUI trials can vary depending on their level of expertise and the complexity of the case, most will charge an hourly rate. We'll always discuss the cost and merits of the expert prior to trial.
Do expert witnesses only testify in court during a DUI trial?
While expert witnesses can play a crucial role during trial proceedings, their involvement may extend beyond the courtroom. They can also provide consultation and assistance during the pre-trial phase, aiding in case evaluation, evidence analysis, and negotiation with the prosecution. Their expertise can contribute to developing a comprehensive dui defence strategy from the early stages of the legal process.
Should I hire a DUI lawyer even if I believe I am innocent?
Absolutely. Hiring a DUI lawyer is essential, even if you believe you are innocent. A skilled DUI lawyer understands the intricacies of the legal system and can navigate through the complexities of your case. They will assess the evidence, build a strong defence strategy, and advocate for your rights.
Even in cases where innocence seems apparent, the expertise of a DUI lawyer is invaluable in protecting your interests and ensuring the best possible outcome.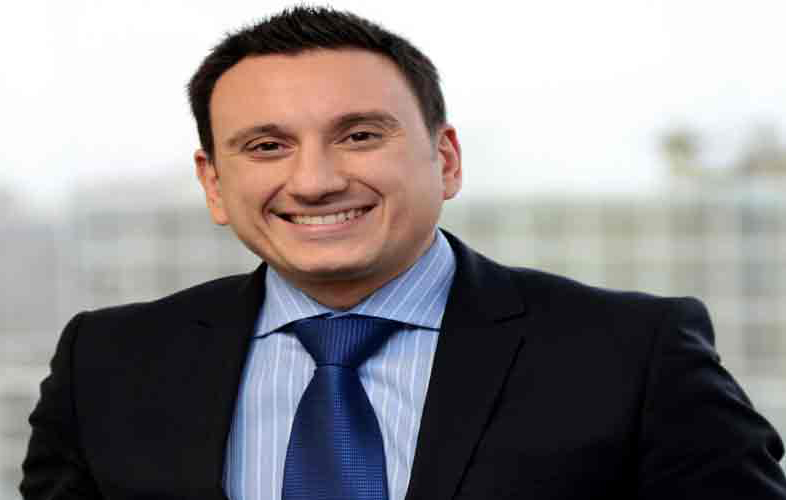 Nicholas Charitsis is a Toronto criminal lawyer focused on criminal defence in the Toronto and area courts. 
Reviews of Nicholas Charitsis
I have to say that I am very happy that I hired Nicholas for my domestic assault case. This is my honest review. I found Nicholas very approachable and likeable. After interviewing several lawyers before him, I decided to hire Nicholas the same day I met him.
He had a lineup of clients waiting for him, which I liked because it gave me confidence that he was a good lawyer. He wasn't on call for me all the time but I found him to communicate fairly effectively. He would sometimes respond to my e-mails at late hours, which is something I found to be very good because it showed him to be a hard worker.
Sometimes I needed to contact him a couple times because he was busy but it ended up being ok. It was definitely a small sacrifice. He did communicate very well in general. He has an amazing memory and somehow remembers my case when I speak to him on the phone without him even having his notes. His work is top notch. He really takes the time to make sure everything is in order. I am very satisfied. Helen H. Toronto.