Can DUI Charges Be Won?
As Toronto DUI lawyers, one of the first questions we are often asked is, "Is it possible to win my DUI charge?" The answer is yes, it is possible to win or have your charges reduced, but it is not guaranteed and no lawyer wins every case.
DUI charges involve complex investigations conducted by the police and the Crown Attorney's office. There are numerous legal issues surrounding DUI charges. As experienced DUI defense lawyers, we have assisted countless drivers in avoiding criminal records and preserving their driving privileges.
Our goal is to win your case or have it dropped to avoid a criminal record and/or criminal licence suspension.
Impaired driving charges typically present multiple issues where legal arguments or defences can be applied. In cases involving low readings, errors, or technical issues, it may be possible to negotiate a reduced charge with the Crown Attorney's office.
Remember, every DUI case is unique and the outcome depends on the specific circumstances and evidence involved. Our DUI defence lawyers will develop a strong defence strategy tailored to your situation. With our expertise and dedication, we will work tirelessly to protect your rights and achieve the best possible outcome for your case.
DUI Defence – DUI Lawyers
Successfully defending DUI charges relies on the expertise, knowledge, and background of a DUI lawyer who can present compelling defence arguments both before and during the trial, including:
Communication: the ability to communicate not only with you, but with the Crown Attorneys office and in court. May times DUI charges are reduced or have negotiated resolutions, where the lawyer is able to have the charges dropped to avoid licence suspensions and/or criminal records.
Experience: Experience counts in criminal defence.  When a lawyer has years of experience in dui defence they learn the strategies and legal arguments.  They learn the local court nuances and develop relationships with the courts that produce winning results.
Advocacy skills: Cross-examinations, legal arguments and the ability to present your defence to the court.  Our dui lawyers know law, defences and legal arguments after years of practicing law and defending hundreds of clients.
Beating DUI charges are about building a legal team and defence approach from the initial pre-trial discussions with the Crown Attorney, to the trial before the judge.
DUI Defence – Evidence
Building a strong defence begins with gathering evidence to challenge the DUI charges against you.
This means the collection of any evidence that the police and prosecution may have, obtaining any witness statements for the defence, videos, and documentary evidence e.g. receipts showing how much you drank. As your defence team we'll follow up on disclosure evidence and speaking with the crown.
We'll ask you to write out your statement, provide us with any witnesses you know or receipts. Our DUI defence team will carefully assess the arrest process, paying attention to the officer's conduct and identifying any irregularities that could strengthen your defense.
Breathalyzer Tests
One effective strategy is to challenge the accuracy of breathalyzer test results.
Our defence team will review the possibility of technical malfunctions or calibration issues that may have influenced the readings. Where there maybe issues we'll seek expert testimony to contest the reliability of the results and highlight potential flaws in the testing procedure.
Where there are errors or discrepancies or a doubt as to the validity of the tests charges can be dropped. Understanding the admissibility of breathalyzer evidence in court is essential to mounting a successful defence.
DUI Field Sobriety Tests
FSTs are commonly used by police officers in DUI cases to assess a driver's level of impairment.
What and how the officer observed can affect your defence.  Sobriety tests may show that the driver although "smelling of alcohol" they didn't display any physical impairments or that the impairments were not the result of alcohol consumption. Unsteadiness may be the unsteadiness is a result of some other issue e.g. a leg injury, or they had just been in a traffic accident.
Our DUI lawyers will scrutinize the officer's administration and interpretation of the tests, while looking for potential errors or biases. Consider any medical conditions or external factors that could have impacted your performance.
Demonstrating inconsistencies or inaccuracies in the FST results can significantly weaken the prosecution's case against you.
Legal Rights – Beating DUI Charges
The Canadian Charter of Rights and Freedoms plays a crucial role in defending against DUI charges.
Your constitutional rights, assess and whether any violations occurred during your arrest. Illegitimate searches and seizures, including vehicle searches, can be grounds for challenging the evidence against you.
The courts have time limits on how long it takes for your case to come to trial. Proving a violation and demonstrating its impact on your case can bolster your defence strategy. Where your rights have been violated, charges can be dismissed.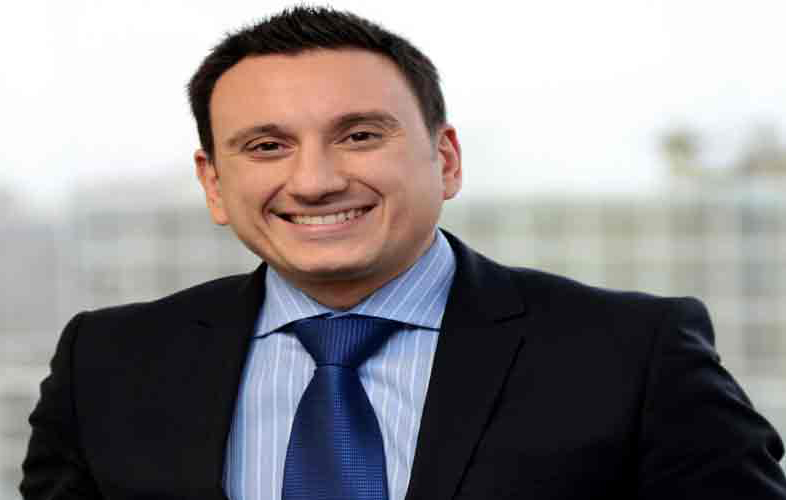 Nicholas Charitsis is a Toronto criminal lawyer focused on criminal defence in the Toronto and area courts. 
Reviews of Nicholas Charitsis
I have to say that I am very happy that I hired Nicholas for my domestic assault case. This is my honest review. I found Nicholas very approachable and likeable. After interviewing several lawyers before him, I decided to hire Nicholas the same day I met him.
He had a lineup of clients waiting for him, which I liked because it gave me confidence that he was a good lawyer. He wasn't on call for me all the time but I found him to communicate fairly effectively. He would sometimes respond to my e-mails at late hours, which is something I found to be very good because it showed him to be a hard worker.
Sometimes I needed to contact him a couple times because he was busy but it ended up being ok. It was definitely a small sacrifice. He did communicate very well in general. He has an amazing memory and somehow remembers my case when I speak to him on the phone without him even having his notes. His work is top notch. He really takes the time to make sure everything is in order. I am very satisfied. Helen H. Toronto.