Charitsis Law
Charitsis Law
Criminal Defence Lawyers
Criminal Defence Lawyers
Head Office 
1000 Finch Avenue West
Suite 705, Toronto,
Ontario M3J 2V5
Phone: 416-731-7113
Fax: 416-514-1235
Email: Nick@CharitsisLaw.com
  Map
Newmarket Office 
727 Davis Dr,
Newmarket, ON
L3Y 2R2
Phone: 416-731-7113
Fax: 416-514-1235
Email: Nick@CharitsisLaw.com
Directions
Our office is located at the northwest corner of Finch Ave West and Dufferin Street in Toronto.
By TTC:
Take the TTC to Allen Road station and then take the bus 1km north to Finch Ave.
At Finch Ave walk west, the building is on the north side of Finch Ave, just west of Dufferin Street, or
Yonge Subway to Finch Ave, then take the bus westbound to Dufferin Street.
By Car:
If your travelling on Hwy 401 go north on Allen Road to Dufferin Street.
At Dufferin St. make a left turn.
The office is in the building on the north side of the roadway on Finch Ave W.
Send Us an Email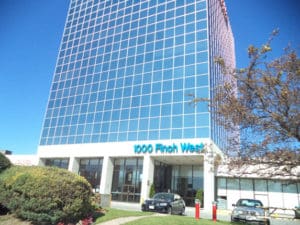 R J
20:58 15 Sep 21
Nick and his team are great. Gave helpful advice and help negotiate with the Crown. My charge was withdrawn in a month

without criminal records. Highly recommend.

read more
Sunny Monday
20:48 01 Sep 21
Professional, Confident, Quick Resolve:Nick and his team are higly professional team of criminal lawyers. When you

are stuck in a legal problem and you need the right kind of support and direction on a timely manner. Charitsis Law Criminal Lawyers have that expertise across various legal issues and provide a seamless service - if you are facing criminal allegations, as well as any employment issues or legal proceedings that may arise. Nick and his team members are always a call away from you.I once again Thank You Nick and your Team for your quick resolve in my case. Highly recommend Charistsis Lawyers to anyone who is seeking such kind of support.

read more
S
02:02 25 Jul 21
We contacted Nicholas Charitsis on a Friday evening with an urgent need for legal advice and representation for a close

family member. She was already in great distress due to the circumstances that led to the need for legal advice, and we were all extremely worried about the very serious charges that she could potentially face. Recognizing the immediate need for legal assistance, Mr. Charitsis connected us with his associate Mustafa Sheikh, who took the time to explain the situation to us and to reach out to the investigating officer on our behalf. Mr. Sheikh kept us in the loop at all times and was able to make the process of interacting with police much less stressful for our relative. Nothing is more important than peace of mind when dealing with these situations. Both Mr. Charitsis and Mr. Sheikh were able to give that to us. We would recommend them to anyone!

read more
P B
18:13 25 Jun 21
Nicholas Charitsis is a TOP NOTCH lawyer of Toronto. I hired him for my DUI charge and he outlined what the results

would be right from my first meeting. His associate Vadim kept me informed about what was happening with my file every step of the way. Eventually, my case was withdrawn and ended up paying $1000 fine and traffic ticket, NO CRIMINAL RECORD. Nicholas was excellent in communicating with me and made me feel at ease throughout the process.I would highly recommend these guys.

read more
Ester Korchounova
04:17 06 May 21
I will start off by saying that Nicolas is a very kind and caring person and he also happens to be a great attorney. I

came to him back in October of 2020 when I landed myself in a rather difficult and stressful situation. He was quick to calm my nerves and assure me that everything would be okay. He and his associate Mustafa promised me that they would get my case resolved and fast forward to May 2021, all the promises that they made were upheld. I highly recommend that you seek out Nicolas and his team if you ever land yourself in a position in which you need an attorney. Nicolas is very knowledgeable, compassionate and understanding. He and his team always strive to achieve the best possible results for their clients.All in all Nick and his firm did a wonderful job and I will definitely be recommending him to anyone and everyone who needs a lawyer.

read more
Miss. Wright
00:06 06 May 21
I contacted Mr. Charitsis about a legal issue. Nick listened to my matter gratis, and he provided some honest advice. I

was even willing to pay for a Cease & Desist letter, but Nick advised it wouldn't be necessary at this stage. I will use Nick and or his team if the need arises because 1.) Honesty is Paramount 2.) He's a results oriented Attorney 3.) He's not a chiseler and lastly.. 4.) Nick knows the Law on both sides of Lady Justice' Scale

read more
James D
17:18 24 Apr 21
Nick is a very good and trustworthy lawyer. You will not regret when he is the one you hire. He will do everything he

can for a good result. Finding the right lawyer is difficult especially if your future is at stake. And to those who are looking for a lawyer, do not hesitate to call him and you will definitely lose your worries. Thank you so much Nick for the very good service and the good outcome of my case. I made no mistake in choosing you.

read more
Kiran
21:26 14 Apr 21
Nick and Vadim were of great help when it came to dealing with my complex case. They were able to get me the best

possible outcome based on the facts of my case and keep me informed every step of the way. In the end, my criminal charges were withdrawn and I was offered a very reasonable plea deal. I recommend using their expertise and experience over any other criminal defense law firm in Ontario!

read more
ronen oded
19:12 08 Apr 21
Nick Charitsis is the best of the best at what he does, and He's honest, straight, and very supportive. He will let

you know step by step without surprises. I will never forget what you have done to make sure I was given a fair chance. You could resolve the case beyond any reasonable doubt, and I am more than pleased with the outcome. I feel so indebted to you for your hard work and your fantastic team. Thanks once again for your time and efforts. You are the best of the best.

read more
Randy Pharsi
13:50 27 Mar 21
Nicholas Charitsis and his legal team were able to get me out of a frustrating situation with regards to the criminal

code and highway traffic act. They have kept me informed at every step of the process and always presented me with my options and the best possible way to proceed. In the end, I was given the best possible outcome for my case which was better than I originally expected. Communication was easy, rates were reasonable, and he has the professional skill and expertise necessary to resolve your legal issues. Would definitely recommend Nicholas and his team!

read more
Sam G
20:24 10 Mar 21
I called Nicholas after I got my over 80mg charge, it was a very stressful time so picking the right lawyer was

crucial. Nick was very professional & reassuring, I could tell he was going to be my best bet right away and I'm so glad I choose him & his team. They got it dropped to a ticket! No criminal charges! Thank you guys, I'll appreciate it forever. If you are in my previous position, I wouldn't choose anyone else.

read more
Hiten R
18:50 25 Feb 21
A few months back, I made a terrible mistake and was staring at criminal charges. After much diligent search, came

across Charitsis Law firm. Spoke to Nick and he took all the time to hear my situation, explain all the options, procedures and the likely outcome. Worked with Vadim for the rest of my case who at every stage kept me informed, patiently answered all my questions and got me a very very desirable outcome at the end as promised by Nick. Also want to thank Michelle for her prompt service every time I contacted her. I will strongly recommend the services of this firm. Thank You.

read more
Jaideep Kang
16:05 25 Feb 21
Nick is a professional criminal lawyer who gets the job done. His associates are also very helpful and knowledgeable.

Nick responded to my query very quickly after I submitted to his website and ensured that I won't plead guilty to the charges I got arrested for. My charges were withdrawn and now I have my life back on the track. Highly recommended.

read more
Janis
02:44 05 Feb 21
I suffered many sleepless nights after my arrest. Talked to many lawyers who didn't give me any hope about my criminal

harassment charges. After talking to Nick, he gave me light at the end of a very dark tunnel.Just a few hours after retaining him, he did magic and varied my bail conditions.If your looking for a lawyer that will keep his promises and get the job done, Nick is your man.I trust him, he and his crew have been in constant contact, keeping me informed and showing support during a very difficult time in my life.I feel a weight lifted off of my shoulders that I will have someone to trust through this journey and that will fight for me to the very end.Thank you Nick for having my back.I would recommend this lawyer to anyone. There are no false promises, they don't take your money and just sit on the case. They start work right away. Nick is amazing at what he does!

read more
Christina Falzone
02:43 04 Feb 21
The team at charitsis law was impeccable. Once speaking with Nick about the grounds, he made me feel comfortable that

they have handled cases like mine before. Even during the pandemic, they were on top of everything, detailed and straightforward. If I do need a legal team for the future or can recommend any, I would 100% recommend his team. Thanks!

read more
Mueen Patel
04:18 15 Jan 21
I recently hired Nick to represent a close family member and might I say him and his team did a fantastic Job. From the

first day to the last his firm kept me informed and looked after all my concerns and needs. His team kept nothing hidden from me on the process whether it was bad news or good news he was straight up and truthful, I was fully informed and educated all the way through. Unlike most legal support I've hired in the past, Nick and his team genuinely care for there clients, even after the case was dealt with he went above and beyond to do some further work to make things easier for my family member which I hired his firm for. Anyone who requires legal assistant, I highly advise you give Nick a call, you will see immediately once you talk to him why he and his team are the right choice to resolve your matter.

read more
Gurveer Singh
23:29 14 Jan 21
I am very grateful to you and will always be for the help and determination that you have given on my case. I

appreciate the hard work and effort you have put on my case to resolve the matter quickly out of court. I would not hesitate to recommend your name and service to anyone in need. Thank you so much.

read more
TroyX Chen
23:23 02 Dec 20
First I would like to appreciate Nick and his crew for withdrawing my case entirely as he promised.It was probably the

toughest few months in my life as I have never been charged criminally before. Nick has not only helped me to beat the case, but has been there for me the whole time and patiently explained every detail of the process.I did counsel few other films before I made the decision to go with Nick. And truthfully, his rate might not be the cheapest compare to others. However, like Nick told me at the beginning, "you cant put a price on criminal charges." When all other lawyers told me that my case should be a easy win if I paid them full, Nick was the only one who took the time by explaining to me the best and worst scenarios, and he promised me that he will do everything to help me drop my case. And he did! Now I am grateful that I made the right decision, and I think you should to.Again, thank Nick and his crew so much for everything they did. I will make sure to spread the words out to all my friends and family if any of them need a real criminal lawyer.

read more
Zach Anketell
15:41 02 Dec 20
Nicholas and Ali were awesome to deal with, very helpful and always available to answer any questions I had. They were

able to do what seemed impossible and get my criminal charges dropped. Can't thank them enough for what they did for me. I am convinced they are the best lawyers out there and would recommend them to anyone needing a lawyer.

read more
eric wu
14:34 25 Nov 20
I am very grateful for having Nicholas as my lawyer. He helped me get the case withdrawn much sooner than I expected. I

am extremely happy with the result. He always responds quickly and explains the process and details to me with great patience. I really appreciate his services to get my life back in the normal routine and highly recommend him as your lawyer as he can exceed your expectation.

read more
Won Kim
01:17 21 Nov 20
My experience with Nicholas Charitsis was exceptional and could not ask for anything more. I only have great things to

say about him and his team.He is always professional and customer best interests first. He is very patient and takes time to explain in a clear and concise manner. I would highly recommend him and his team.Thank you guys again.

read more
Lucas Faraone
21:43 17 Nov 20
Nick and his firm did an amazing job with my case. Not only did they keep me updated, but I didn't have to lift a

finger, other than call them to explain the situation and details of the case.They handled everything from there, I didn't have to do anything but wait for their great work to pay off. They got my case withdrawn just like that, as if it was a walk in the park, because they're unbelievably talented lawyers and extremely professional.I would recommend them to anyone and I will be using and referring them always. I can't say enough great things about Nick and his wonderful team, I promise you will truly appreciate them.

read more
Nancy D
16:09 30 Oct 20
I very highly recommend Nick Charitsis, the results were amazing! Thank you so very much we are forever grateful for

your services. Nick was very attentive and took the time to explain the entire procedure and what it would entail, they followed up with every phone call and with getting the information needed to proceed with the case.We have used them in the past and our friends have also used Nick for their court cases.

read more
Felice Passariello
21:55 08 Oct 20
Had an opportunity to chat with Nicholas with regards to my situation. He was very informative, knowledgeable, generous

with his time and gave me great guidance. I would highly recommend Nicholas as he went out of his way to help me with my situation even though it was not in his field. But he took time to give me the proper guidance.Thank you so much Nicholas! Have a great day!Felice

read more
Melika Modiri
19:57 07 Oct 20
Nicholas and his team, took a scary and unpredictable situation and resolved my case with confidence, ease and

tenacity. I am so grateful for finding and choosing their firm. They truly care for their clients, and will work weekdays and weekends to answer all your questions and concerns. I couldn't have imagined a better case result and it is all thanks to their relentless efforts. I can confidently tell you that your case is in good hands.

read more
Neo Nguyen
05:03 07 Oct 20
I would like to give them a five stars because they help me solving the case about Academic Misconduct for University.

I had a second offence about academic allegation so that I come to Charitsis Law to help me about the case. They are very professional and kind. They showed me all the step with all the possible outcomes may happen and help me response to University about my case. At a result, they are able to reduce my penalty for a better result. I was happy about that. Thank you

read more
jennifer audsley
00:53 06 Oct 20
Nick and his team were amazing! Very professional, responsive and very sharp.This was my first experience with a

lawyer, we had David Goodman.(on behalf of my husband) and he made me feel comfortable, safe with anything I had to say. He did the work and got it done right! I'm very satisfied with their service and I highly recommend them! I get to pick my husband up and bring him home tonight.Thank you David!

read more
Ivan Kalinkin
15:50 05 Oct 20
Nicholas Charitsis is one of the most hard working, compassionate and best criminal lawyer's I've ever met. He is

extremely determined to achieve the best possible results for his clients. I was facing jail time for charge that I regret having been involved with. Mr. Charitsis assured me that everything would be fine. He called the Old City Hall court and worked out a diversion deal for me that assured my criminal charge would be dropped. Nicholas has excellent communication skills and the experience to get the job done. He's worth the extra money to pay and get you the best result.

read more
Nick Z
20:28 01 Oct 20
I strongly recommend Nicholas and his team. They are very professional and responsive. They help me turn my over 80

case to a careless driving. This is amazing. They educated me a lot after the case disclose. I will never do this kind of stupid things anymore.

read more
Hochi Chan
00:58 01 Oct 20
This is the best law firm you can rely on. They helped me so much with their professional experience and my case is

completely withdrawn! Thank you very much Nicholas!!

read more
MARTIN & MARISOL GUZZO
03:06 30 Sep 20
I recommend Charitsis Law Criminal Lawyer today September 29 they won my case, my criminal charges WITHDRAWN and my

record will be erased immediately. I recommend it 100% for any legal problem that you need. The results that they provided were very impressive. Thank you

read more
Jennifer Zhao
23:00 24 Sep 20
The service provided is worth every dollar spent. I was very hesitant about taking my matter to trial when I first met

Nicholas and Vadim. In the end, no trial needed and no criminal record, could not have asked for more given my case. Charitsis' team is thorough in their work and is always a phone call or text away. They truly are the best!

read more
Tyler Wensley
06:34 24 Sep 20
Nick and his law firm went above and beyond to get me the best possible outcome for my case. They where up front and

clear about my options and did a great job following through. Very professional group of people with the skills to get the best outcome. I would highly recommend them as my law firm of choice.

read more
Vladimir Perovic
03:25 23 Sep 20
Nick and his team provided excellent service, demonstrating professionalism and personal attention to all details of my

case. Nick's attitude to the work he does not only saved my CDL, it also helped me to avoid loosing my job as a professional truck driver.Even today, when I should forget about my great experience already, I still remember it, and my advice to anybody with DUI problem is the same: If you decide to fight it all nine yards, just go to "Charitsis Law" office, talk to Nicholas Charitsis and you will never regret it!

read more
Srishti Roda
21:19 22 Sep 20
Charitsis Law is the most professional and honourable criminal law firm in all of Toronto. The level of honesty,

respect, and the very definitive lines about what they can and can't do is very clear. This was my first experience with Charitsis Law and it was the best and accurate. I came to them asking for all the help I could without even considering going anywhere else, THEY KNOW THE LAW and I without hesitation I trusted them with the well-being and future of my career, criminal record, and generally my life all together!Nick and Ali are the best! he is an achiever, he made my case progress fast through the court system with a good outcome. They were always available to answer questions and provide advice whenever I needed. Professional in every way. Thank you Dear Ali and Nick! Amazing Team!!!

read more
Nazrul Islam
18:58 20 Sep 20
Nicholas Charitsis is an exceptional lawyer who cares about his clients. Nicholas and his team are dedicated to

achieving the best possible outcome. I was always able to speak with a lawyer regarding my case, even on weekends and holidays. His fees are reasonable for the top notch service and results that he gets. I highly recommend him.

read more
Paculanan Monaliza
00:58 19 Sep 20
Charitsis law are amazing Group, Atty. Nicholas is a great and Amazing Lawyer, without him maybe we did not win the

case of assault with weapon..Thank you so much Atty. Nicholas Charitsis, your the best...In behalf of Atty. Nicholas i did not also meet Atty. Sardo even through phone you guys did a good job..Thank you so much. More power and i hope you still continue helping people who needs your help...

read more
Anas Naeem
17:44 16 Sep 20
I'm extremely happy with the results of my case. Nicholas and Mr Ali were able to get my case resolved. His office

was extremely helpful during the entire time that my case was being handled. I received excellent value for the fees that I paid. Highly recommend Charitsis law office to anyone in need as they do have great lawyers team.

read more
Matthew Macneil
14:52 16 Sep 20
I would like to say a big thank you to Charitsis law and their team. Nick and his team was able to get my Domestic

Violence and Uttering threat charges dropped without much hassle. Thanks to their professionalism and advise I was able to win my case. I highly recommend their service for this matter if anyone should be in the same pickle I was.

read more
Camden Nu
14:20 10 Sep 20
Charitsis Law is the most professional and honourable criminal law firm in all of Toronto. The level of honesty,

respect, and the very definitive lines about what they can and can't do is very clear. This was my second experience with Charitsis Law and it was just as immaculate as the first. I came to them asking for all the help I could without even considering going anywhere else, THEY KNOW THE LAW and I without hesitation I trusted them with the well-being and future of my career, criminal record, and generally my life all together! Michelle was amazing and very helpful with all my questions and any admin inquiries over the phone or in person when I needed it. Mr. Nicholas and Mr. Vadim were with me every single step of the way till I received a slap on the wrist for what could have been life changing, certainly to the worse if they were not fighting for me! They exude every level of expertise in the area of criminal law, DUI, over 80, and other Criminal law areas. I consider Charitsis Law and the entire team there like my FAMILY. They fought for me with all the knowledge and energy they have and for that I will be forever grateful. Thank you Mr. Nicholas, Mr. vadim, the wonderful Michelle and the entire team. I feel extremely fortunate and lucky to have found you guys and to leave with such a positive outcome from a not at all positive situation gives me the reassurance I always had, CHARITSIS LAW IS UNDENIABLY the BEST CRIMINAL LAW FIRM IN TORONTO.

read more
Ad M
16:32 03 Sep 20
Nick and his team were very professional and responsive. They finalized my issue quickly and efficiently.I will be

using Charitsis Law's services and also recommend them to anyone else who will require their services. Thanks Nick and the staff at Charitsis Law, specially Vadim for assisting me and my family. I couldn't be happier or more grateful. Appreciate it!

read more
Vin Y
02:53 03 Sep 20
Nick was a life saver! I was facing 3 counts of assault and my future was in jeopardy. It was a very scary situation

for me as someone who has never been through the system. Luckily for me, Nick was able to make all the charges go away. He was professional, hard-working, and committed to helping me beat the charges. The case was resolved in a speedy manner and I was very happy. If there is anyone who is looking for a defense attorney, I would definitely recommend hiring Nick Charitsis!

read more
Leo Pezo
18:33 28 Aug 20
We are glad we chose Charitsis law criminal defense lawyers they help us with great professionalism and patience with

my parents, they did everything right, i recommend anyone that is need of a good lawyer, they truly are the best... thanks to Nicholas and David for been there for us.

read more
Duane Williams
00:43 26 Aug 20
About 6 weeks ago, I had a lapse in judgement and unfortunately found myself on the wrong side of the law. Immediately

after the incident, I did a lot of due diligence to find and select the right kind of representation for my particular case. During my search, I came across Charitsis Law and decided to call Nick for a consultation, at first my decision was mostly based on the number and quality of personal reviews.From the moment our conversation had started, it was clear to me that Nick was highly knowledgeable, skilled and connected within his area of expertise. I was also fortunate enough to have Vadim assigned to assist in resolving my case. Together, they possessed the intestinal fortitude and tenacity I was looking for in a defense team.My case had presented Nick and Vadim with a formidable challenge, and they handled it with grace and aplomb. At the beginning of our conversation, Nick made a personal promise to me to try everything in his power to deliver the very best outcome for my case and he overdelivered on his promise.I found the overall service at Charitsis Law to be prompt, efficient and highly professional and would highly recommend using Charitsis Law as your defense counsel of choice.

read more
L. Lan
02:28 24 Aug 20
Nick is the best! he is an achiever, he made my case progress fast through the court system with a good outcome. He was

always available to answer questions and provide advice whenever I needed. Professional in every way. Thank you Nick!

read more
Sumaya khan
00:33 21 Aug 20
Hiring Charitsis law was one of the best decisions I have ever made. As soon as I consulted them I knew that I wanted

them to represent my case. The attorney David Goodman who assisted me was extremely confident in court and not only was he very prepared, he also thoroughly explained all the details of what to expect during my hearing which eased all my anxiety. They are very knowledgeable and reliable. All questions I had were answered within minutes and he went above and beyond to provide me with great service. I would highly recommend anyone in need of a criminal defence lawyer to hire Charitsis Law, it's worth every penny!

read more
hans larson
22:27 12 Aug 20
I am forever in debt to nick. He got me off of my charges. He did everything that he said he was going to do. I was

able to get a hold of nick immediately anytime I needed to. You get what you pay for professionals are not cheap. Best DUI lawyer in Ontario!!!

read more
E N
00:54 12 Aug 20
Great lawyer. Really cares for his clients and works very hard. Highly competent. Returns calls promptly.
Ty
02:08 07 Aug 20
Nicholas explained each step with me in a way i could understand. Him and his assistant also kept me updated the best

that they could along the way. Overall, a good law firm and would recommend.

read more
Victor Gundam
21:28 04 Aug 20
I would like to say a huge thank you to Nicholas Charitsis and his law office for all their support on reducing a

criminal charge to highway traffic act with minor conditions. I had a lawyer prior to this law office and based on their guidance I was ready to plead guilty. So I decided to get a second opinion. I googled the top lawyers in the Toronto region and Charitsis Law came up in the top 3. I spoke to each of those Law offices and Nicholas called me directly and I found him to be very professional, forthcoming and honest about his abilities and what my options were. I decided to meet him personally and discuss my options. Upon meeting him, I could tell that he was asking very specific questions and immediately trying to find gaps. I was very impressed with his knowledge of the law (especially the new laws around drinking and driving). after that meeting decided to go with him! The price was reasonable and the service was very good! I received regular updates from his office on the status of my case and I also had the cell numbers of both Nicholas and his associate Vadim so I felt very comfortable that I could reach out if I had any questions. Overall a very professional law office and I would highly recommend them to anyone seeking a criminal lawyer! Thanks

read more
Tera Tran
14:42 03 Aug 20
Nick is AMAZING.... called in a PANIC (for a friend) and he provided exceptional service and the calm reassurance that

was EXACTLY what was needed. He answered right away and advised me how to help in a time when no one know what to do ... thank-you so much Nick 😁

read more
Ken T
20:21 27 Jul 20
Nick is really helpful. He picked up my call on the weekend and took a look at my paperwork and was able to give me a

rough idea of the outcome for my DUI case. He was honest about the possible outcomes and he laid out a plan. He is highly responsive as well. I would highly recommend him if you need someone who is knowledgeable and would provide you a strategy to defend your case.

read more
Michele Tkalec
19:24 21 Jul 20
I've got referred to Charitsis Law from a cousin of mine. David and Nick were extremely professional and always on

the ball. Always there to explain every step of the way and to ensure that I was fully informed. Very kind individual's. Would highly recommend to anyone looking for lawyers!

read more
Andrew Amirthanathan
02:32 17 Jul 20
I reached out to Nick Charitsis after a highly recommendation by a good friend that I trust. Knowing that he

recommended Nick without even giving any other law firm suggestions showed that I will be already in good hands. I met Nick and was amazed by how he took his time to listen to my case and was sympathetic and courteous to my plea to get the case resolved to the best outcome. What made me even be more in disbelief was how he treated me as a friend of his friend's rather than a client first. Due to his busy schedule he entrusted me to his best associate and I am happy to say that I could not be more grateful and thankful with the outcome of my case and services of Charitsis Law. I highly recommend Charitsis Law for any criminal law cases as they treat every case with utmost importance and will not be satisfied until they get you the best result and will not stop fighting for you till the end. Thank you Nick and team for getting my life back on track.

read more
Andrew M
18:05 16 Jul 20
My charges were dropped. Nicholas Charitsis is a very experienced lawyer and knows exactly what he is doing. I found

his team to be very dedicated to my case. I am very lucky and greatfull for having them represent me. Highly recommended!

read more
Ljubinka Babic
23:43 15 Jul 20
I highly recommend Charitsis Law based on lawyer Nicholas Charitsis handling my claim with his law firm. Mr. Charitsis

was very polite and professional. He took the time to explain to me page by page about the documents he was reviewing for me. Excellent customer service was provided to me and I received timely responses to all of my phone calls, emails and texts. Going through any type of legal process can be stressful but Mr Charitsis took over the process and I was reassured everything would be resolved, and it was swiftly and professionally.

read more
Haroon Rahimi
13:36 15 Jul 20
Amazing team! Had a case with these amazing professionals. They are very well organized and very well aware of every

single detail. I am writing my highest recommendation. Best lawyers in town. Supportive, cooperative and very understanding.

read more
prem kumar
18:09 23 Jun 20
Nick is very confident, knowledgeable and professional. He never tries to pressure his clients to sign up for his

services. He is very transparent and never gives false hopes as well. I highly recommend him.

read more
Dean Williams
00:56 11 Jun 20
I can highly recommend Nicholas Charitsis and his team to anyone who in looking for a top Criminal Lawyer. Nicholas

provided me with an undoubtedly excellent service. He relayed information about my case proceeding clearly and concisely, and was readily available when necessary. Nicholas and his team were incredibly hard working, proactive, and reassuring. He promised to get my charges dropped, a promise on which he delivered. I never even had to step foot in a courtroom. Nicholas went as far as to follow up with me and worked to get my prints and photos destroyed after my charges were dropped. As far as I'm concerned, there is no better Criminal Lawyer out there.

read more
Amanda Orchard
21:49 30 May 20
I contacted Nicholas seeking much needed help with getting my record expunged- he was very professional, listened to my

concerns and was not judgemental as it's not an easy topic to discuss. He was very knowledgeable about the process. He asked questions to assess the situation properly to be able to provide appropriate information. He is providing help and support through each step. My case is a bit complex but he is very enthusiastic! Excellent service and highly recommended!

read more
Adrian Hoskins
21:29 29 May 20
In January 2020 I was charged with both Impaired Driving and Refusal to Blow. I've never been in trouble with the

police before and didn't know who to turn to. My livelihood depends on my ability to drive and to have no criminal record. After doing extensive research and dozens of reference checks I decided to reach out to Nicholas, from Charitsis Law Firm, who already had a number of great reviews. I was surprised that he personally answered my phone call on a Saturday morning! From my first phone call I could tell that he was professional, honest and extremely knowledgeable. Nicholas clearly explained to me what my chances were and gave me well thought out options on how to proceed. I felt extremely confident with him in my corner... As a result of the covid19 situation the courts were closed, but this didn't stop Nicholas from working his magic. He obtained my disclosure from the Newmarket crown attorney office and found problems with the police case. Nicholas conducted pretrial with the crown attorney even while the courts were not in session. My charges ended up getting dropped to a traffic ticket with no criminal record and no suspension of my drivers license. I couldn't have imagined a better result. Nicholas kept me informed every step of the way and guided me right from the start. He is extremely talented and worth the higher fees. Other lawyers had advised me to plead guilty, only Nicholas had a plan to fight and win. Thank you so much for all of your hard work and saving me from being ruined.

read more
Patricia Lachapelle
13:25 25 May 20
A big thank-you to Nicholas Charitsis & his associate Vadim Paskarou for their professionalism in handling my case and

getting my impaired driving & over 80 charges dismissed. I couldn't be more satisfied with this outcome and I will forever be grateful. I can now proceed with my life without the worry of having a criminal conviction on my record. I highly recommend Nicholas & Vadim and I can confidently say you will not be disappointed with their services.

read more
Snigda Rani
05:22 21 May 20
Much appreciation and respect to Charitsis Law firm for helping my husband come out of over 80 and impaired driving

charges with no criminal record. Nick is very kind ,compassionate,intelligent and answered all our questions promptly with patience . He introduced us to his colleague Vadim who was unquestionably knowledgeable and kept us posted with the progress and expected result. Nick and his team are going an extra mile to delete the police records as well shortly. I highly recommend Charitsis firm.Retain them and you know you are in great hands.

read more
Vasyl Romanyshyn
20:00 20 May 20
Contacted Nicholas today to get some information, he was very kind and helpful. Did not charge me for anything and

offered his professional advice. I would recommend contacting him if you need a lawyer.

read more
risa lewged
14:53 19 May 20
I feel at ease knowing that Nick is with us to help. At first contact he is very professional and pleasant. I would

highly recommend him to everyone.

read more
Siffen Simpson
22:09 15 May 20
Nick is top notch lawyer provide excellent legal service worth the cost. He was incredibly professional and gave me a

great deal of confidence and knowledge that it would be handled to his best efforts. If you require professional legal representation or advice look no further. You will appreciate the comfort of having him experienced attorney looking out for your best interest.

read more
Susan Charney
13:41 11 May 20
I approached Nicholas for help in understanding the criminal code concerning a character in a book I was writing. I

appreciated his time, effort, knowledge and patience. If I ever needed a criminal lawyer I wouldn't hesitate to approach him. His professionalism and responsiveness were beyond the call of duty.

read more
Brittany Nicholls
17:34 08 May 20
He's very professional I wish he could represent me for my DUI legal matters but he's unfortunately not in my area

but he is going out of his way and taking the time and helping me find a good lawyer that can represent me thankfully! Thank you for taking the time to call me and go over details!

read more
R KS
00:31 15 Apr 20
My heartiest gratitude to Mr Nick and his professional team for guiding me through every step honestly. My case was

handled by Mr. Vadim who meticulously worked hard to negotiate the best possible outcome. Michelle was a great help all along and facilitated everything promptly. Going forward I know where to look for help in case anyone in my circle is stuck in any unfortunate situation.

read more
Hawaii Technology
19:57 20 Feb 20
Highly recommend Nicolas Charitsis. This is a professional firm with excellent service, and integrity, and quality.

Nicolas is very intelligent, and approachable, and realistic. This is one of the best law firms in Ontario. Please don't hesitate to call them and find out for yourself.

read more
Wendell
14:25 04 Feb 20
Nicholas and his team were very professional and helpful. I had an impairment over 0.80 charge, and Nicholas was able

drop the charges down to careless driving. The case was resolved very fast, and I didn't have to testify in court. Nicholas and his team were even able to get me, my driving privileges back right after the last court date. I am very happy with the service and would definitely recommend Nicholas.

read more
Kimberly Mahabir
00:38 31 Jan 20
After consulting 6 different lawyers, I decided to hire Nicholas. He was very professional. Nick was very confident

that my case would have a successful outcome. I was able to get my charges dropped as well as fingerprints removed. I highly recommend this law office if you are in need of legal help.

read more
Adam Boussedra
18:22 30 Jan 20
I highly recommend Mr. Nicholas. When I met him first, he told me he knows how to beat my case to not have a criminal

record. He ensured I knew where we were in the process, helped me keep perspective on it while offering help. And finally he beat my case like he told me Thank you !

read more
Lambskii Patty
01:53 17 Jan 20
I had consulted more than 7 lawyers, but when I came across Nicolas and when I explained him the situation. Very first

statement he told me was so positive and confident that I felt that my case is in a really good hands; And as was the result of the case on first court date. Make no mistake about Nicholas, he is exceptionally proficient and experienced. Strongly prescribed.

read more
Danny
23:53 15 Jan 20
Nick was very professional in dealing with my matter. His fees are not cheap but trust me when I say "you wont be

dissapointed". He and his team are very organized, kept me in the loop on what to expect and what was coming next. My matter was resolved favourably. I was very pleased with the entire process. If you want great results and positive outcomes, I would hire Nick again.

read more
Sandy C
22:58 11 Dec 19
I was facing some serious domestic assault charges after an emotional night and was terrified for my future. I reached

out to Nicholas as he had many good reviews and because of the convenient location of his office. It was right at the courthouse where my case was going to be heard, which I thought would be an advantage as they would be familiar with the agents and culture of the court. Upon meeting with Nicholas I felt immediately reassured, and for the first time like my charges weren't as big of a deal as some other lawyers had made them seem. He felt very confident the charges could be resolved and said they had dealt with worse cases with favorable resolutions. I retained his office and ended up working with Vadim, his partner, who seemed to take my case seriously and I felt confident he would be a strong advocate for me. My charges will now be withdrawn after some upfront work, and I am really relieved that I have another chance at a normal life. Nicholas also offered to destroy my fingerprints and photographs, which I am very happy about!

read more
Terence Lai
22:51 06 Dec 19
I got charged a month ago. My family was incredibly anxious. I met several lawyers. Most of them said that my charge

would take several months to handle. However, Nicholas was so confident that my charge could be withdrawn quickly.He asked me to take a course before the first court date. He contacted the crown and was well prepared ahead. When I came to the courtroom on the first court date, he just asked me to sit there and wait. Later on, he asked me to come out and told me that my charge was withdrawn. I couldn't believe that he efficiently got my charge withdrawn on the FIRST court date.I am extremely fortunate and thankful that I hired Nicholas. He is very experienced and professional. He knows his way around the courtroom. His communication is flawless and is on point. Based on my experience, I would highly recommend Mr. Charitsis to anyone in need of a criminal lawyer.Thank you very much, Mr. Charitsis!

read more
rick aw
16:09 20 Nov 19
A summary about myself, I was wrongly accused of domestic abuse. There are so many things that I want to share that

will open a can of worms about my ex. However, I would be very very honest with all, on her side of Lawyer, they are literally helped a criminal. Even though my marriage was family arranged but when ex said she will pay me back her marriage immigration docs and visa expenses during one of our arguments in Toronto; I just snapped. Canadian citizenship is not for sale, and for her to say so, just for this statement, she can be prosecuted under the act of law. We had to end this fight with loud noise and yelling. We had two big arguments. She was just came in Toronto, Canada few weeks and she literally started provoking and exploiting me, never before experienced such a for which I snapped. At the end of the day, my intension was clear, to build a happy family, to help her grow, assimilate her in Canadian society, support her further studies, love and care her, I tried my best but came to know that I was dealing with a stone heartless girl (no feelings no emotions). It is and was all about money money and buying expensive bags and cloths no feelings. The girl that I met in a few ago, caring, loving and kind) was not the same girl when she came to Toronto. She was suddenly vicious, super sensitive, egoist, impatient, repulsive and argumentative. Just for the record, she never said "love you" nor "thank you" once nor showed any feelings of gratitude, love nor emotions towards me. She was and is a stone. At the end of the day, it was all about, exploitation, manipulation, greed, taking advantage, money and ego.I would also like to emphasis that Toronto cops did not handle it very well, they were very unprofessional, without asking or what really happened, they took her words. In this helpless situation, I reached out to Nick.As promised, he took care of everything and brought me the justice. Just a heads up, before signing any agreements please read or ask the price. For me, it was little pricy but at the end the day, Nick proved in front of the court (judge) that I am innocent.Nick is a very diplomatic, experienced, professional and also silent killer to injustice. I would recommend Nick, for any one who are fighting for in justice. Cheers!

read more
Carlos Villarreal
03:19 06 Nov 19
I had never been accused in my life. Nicolás and his team guided me through the whole process, with good customer

service and impeccable results. They are very professional and experienced. highly recommended

read more
prettyfunnygirleh
06:11 18 Oct 19
Mr Charitsis was referred to me by a friend. I greatly appreciated his profound professionalism and sound advice.

Furthermore, he was kind, patient and a pleasure to work with. I am very happy with his service.

read more
Leo List
02:39 18 Oct 19
I can't speak highly enough about Nick's professionalism, tenacity and the quality of his advice. Nick was extremely

impressive throughout the process, even though the scope and time commitment expanded well beyond initial expectations for reasons beyond his control. Despite the unforeseen circumstances, he remained focused on driving it forward - thoroughly covering all angles and staying in constant communication with myself - which ultimately led to a very positive outcome.I highly recommend Charitsis Law and their team of lawyers. Should I ever again find myself in a position where I require legal advice, I will definitely retain Nicholas as my lawyer.

read more
Mich Stain
02:33 18 Oct 19
I spent a lot of time and money finding a lawyer to defend me in an assault case that I was never involved in. I

couldn't find a dependable lawyer but when I found Nicholas he gave me hope for the success in my case. My last lawyer was very unreliable and messed up my case in court but Nicholas and his team came along with a high pedigree and fixed everything that was wrong. When I first met him he had a clear plan for what we wanted to accomplish. I had a lot of stress with the situation and he did not fail to comfort me through the process. I'm proud to say that he solved my case and I can go forward in my life peacefully. Lastly I'd like to mention how flexible he was with payments as we discussed a payment plan that was easy for me to follow. Yes, his fees were higher than my previous lawyer, but you always get what you pay for. All in all I recommend Nicholas and his team to anyone that is in need of help!

read more
Nishu Kumar
02:27 18 Oct 19
Having never had to deal with a charge like DUI and Over 80mgs I knew I needed professional advice. I searched and

searched all over the internet looking for the best law firm to help me with my case. There is plenty of unsolicited advice but I wanted the real thing. I found Nicholas Charitsis, met him with no obligation on my part and was immediately impressed by his grasp of this world in which I had no experience. As it turned out my charge was reduced to Careless Driving and while it wasn't fun it was the hoped for result. I would highly recommend that anyone with and over 80, impaired driving charge, or DUI looming to contact these people. Nick and his team are terrific.

read more
Singhwsib Singh
02:23 18 Oct 19
The Lawyers at Charitsis Law are in my opinion, is the best lawyers to obtain for a drinking and driving charge. I was

facing an impaired driving and over 80 charge, I was terrified. I am in my early 20's and having a charge like this would have put some serious limitations on my future success. Nicholas and his team were very honest with me from the very beginning, Nick explained all possible outcomes. His team gave me regular updates and were easy to get a hold of, always available to answer any questions I had concerning my case. I was amazed at how dedicated and determined he was, I could tell that he had put the time and effort in required for us to win. I am pleased to say that with the help of Nick, I won my case. All my charges have been dismissed, the best possible outcome. I am eternally grateful. I would recommend him to anyone who finds themselves in a similar situation.

read more
Preet Sin
02:14 18 Oct 19
I was charged with Assault x4 . I reviewed names of a few lawyers on Google and then reached out to Charitsis Law. I

met with Nicholas. His fees were higher than most of the other lawyers, but worth every dollar. Nick told me what needs to be done to get my charges withdrawn. I had a lot of questions as this is my first brush with the law but he was able to address my questions after a few meetings. He and his team were ALWAYS available for me when I needed them. End result is my charges are being withdrawn after I signed a peace bond. He is also helping me with the destruction of my fingerprints and mugshots with the police. Overall a good result for me. Thank you Nick and team at Charitsis Law, and I wish you all the best.

read more
Rachel Singh
02:12 18 Oct 19
Nick and his team of criminal lawyers work on my over 80 care and control charge was perfect! I was worried about

getting a criminal record, but they took care of everything and I didn't even end up having to testify - Nick told me that Christmas came early and I would just have to pay a $1000 fine for careless driving, which is a traffic ticket, not a criminal offence. I'm so happy with the result. Before the trial date, I met with his team at least 8 times total to watch surveillance videos of me, solidify my defence, give me some Information about the law, and do a dry run of the trial with my friend who was going to testify with me. I felt as comfortable as I could given the situation since he prepared me well. Nick seems to has a good report with the and others at court which I believe was to my advantage. He also prepared two back up technical defences. I recommend Charitsis Lawyers highly- Nick had a winning streak for a long time and he's always available to communicate.

read more
Tom Brady
01:49 18 Oct 19
Nick is one of the most incredible lawyers in Toronto! I can't emphasize enough on how amazing he is at what he does. I

was charged with Multiple Sexual Assault charges, Assault charges and various Counts of other charges and the crown wanted 5 years in jail. Other lawyers had no solution for my case. I can't be thankful enough that Nick and his team of lawyers were able to have them DISMISSED! No one can believe what Charitsis Law has been able to achieve. Nick is extremely intelligent and really cares for his clients deeply. If it wasn't for his in depth knowledge of law, attention to details and experience I would have never been able to get this result. I highly recommend everyone who is stuck in a difficult situation to contact Charitsis Law. Nick has truly saved my life.

read more
preet singh
01:20 18 Oct 19
Well spoken. Well dressed. They know what they are doing. There's a lot of lawyers out there but put Charitsis on

speed dial. Trust me you won't be disappointed!

read more
Holly Wagner
20:58 17 Oct 19
My experiences with Charitsis Law have always turned out positive results. This firm is a boutique family feel

environment packed with knowledgable and experienced Top Criminal Defence Lawyers. Nicholas ensures his clients are well informed every step of the way as to what to expect when it comes to Court appearances etc. If you are in need of a Criminal Lawyer that WILL get you results, call Charitsis Law.

read more
Samantha Castaneda
15:48 03 Oct 19
I contacted Nicholas and he saved me thousands of dollars giving me the best advice for me. They are really there for

the people not for the money. He told me straight what I should do over the phone and didn't scam me or take advantage of my lack of knowledge. As a healthcare provider I wouldn't trust anyone but Nicholas, thank you.

read more
Padimee G
19:34 02 Oct 19
Nicholas Charitsis Law office was absolutely amazing in getting my assault charges withdrawn at the 1000 Finch court.

Nick and his team went the extra mile in so many ways. The domestic assault charges would have resulted in my deportation. Thanks to Charitsis Criminal Lawyers I am now a Canadian citizen.

read more
Sundeep Singh
21:07 14 Aug 19
Speaking with Nick and his staff, they are very professional in their approach. He makes sure to take his time to

explain everything to you and what the possible outcomes are. They take a very honest approach and conduct themselves in a way that you make feel comfortable in the process. Very happy to have met Nick!

read more
Shane Babulall
14:05 19 Jul 19
By far the best criminal lawyers around. Nicholas and his team were able to drop my Refuse To Provide Breath Sample

charge down to a traffic ticket. No criminal record and no suspension of my drivers license. Above all Nicholas is very personable and makes sure that you are informed about every step of your case. He will give you the straight answers to questions you have and make you comfortable along the way. At times I felt frustratedly that my case was dragging but in the end it was worth the wait. Nicholas delivered on his promise to have my charges dropped and get my fingerprints and photographs the police had on file destroyed. He is the real deal.

read more
Mona Cuison
15:16 19 Jun 19
If I could give him 10 stars I would! My partnrer just had her charges dropped in court today because of Nicholas. This

lawyer is beyond excellent, he was on top of everything and was extremely prepared at the trial. When the judge asked him to provide a case similar to the one we were fighting Nicholas pulled out 10 cases from his briefcase to show the judge the law. We really felt comfortable and in good hands with Nicholas right from the start. He cares about his client's and his focus is always to find a way to win even when things look bleak. Thanks Nick. You will not find a more skillful, trustworthy and hard working lawyer than him!

read more
Reza Asgarpour
14:50 19 Jun 19
Extremely satisfied with the results of my case. Nicholas went the extra mile to explain the process to me and got me

the result of no criminal record. The judge congratulated me and said that your lawyer worked out an excellent resolution. I would highly recommend Nicholas to all my friends and family in need of a criminal lawyer.

read more
x Keev
15:14 10 Jun 19
Nicholas was amazing in having my charges dropped at the 1000 Finch Court. Originally I was facing jail time for an

assault causing bodily harm charge. After hiring Nicholas to fight for me and explain the situation to the court he was able to convince the crown to drop the case. My result was no criminal record and no probation. This exceeded all of my expectations because all the other lawyers that I talked to before I hired Nicholas told me that I would be lucky not to go to jail. Nicholas has proven time and time again that he is the best criminal lawyer in Toronto. His price was higher but his results made it worthwhile.

read more
Sue M
01:48 31 May 19
I was charged and desperate to find a good lawyer. After my first meeting with Nicholas, I felt optimistic and

confident that he would get my charges dropped. He delivered his promise and got my charges dropped within the first few court dates. He even goes to the lengths of getting your fingerprints, mugshots and record of arrest destroyed. On top of being an exceptional lawyer, he's very personable and friendly. His assistant Michelle is great too. They go above and beyond to keep you informed and help you feel at ease throughout the whole process. I highly recommend Nicholas if you're looking for a lawyer to win your case.

read more
umar i
15:57 06 May 19
Incredible lawyers. I can't thank them enough. I was extremely worried about my multiple Sexual Assault Charges. Vadim

at Nicholas Charitsis Law Firm did all he could to get my charges DISMISSED. I couldn't believe it. Extremely intelligent and result oriented approach coupled with genuine care for the clients. So lucky to have found them. Would definitely recommend. I don't think any other lawyer would do for you anything that they do here.

read more
Pedra Sharfi
02:03 30 Apr 19
I was in need of a great lawyer and was referred to Nicholas. I couldn't have asked for anything more! He was

professional, courteous and took the time to analyze all aspects of my case for the best possible outcome. He was always well prepared and knew what to suggest for each step of the way. The result was above expectations and I was grateful for the outcome. I would highly recommend him.

read more
Sajevan Sivakumaru
22:55 16 Apr 19
Nicholas is a rock solid criminal lawyer and I've had to use my fair share of lawyers in the past. When he makes a

promise he keeps a promise. He beat 3 of my friend's DUI cases over a 2 year period. Very well mannered , punctual and experienced lawyer who understands winning your case is the first priority. When my options were limited and the likelihood of a satisfactory outcome seemed highly impossible in my case , Nicholas was always one step ahead and still won my case. I've referred him to family and friends and they've all been highly satisfied with the results ! Keep up the great work Nicholas !

read more
J. De Souza
21:00 09 Apr 19
Excellent Lawyer!Extremely honest and hard working. Nicholas goes the extra mile for his clients. He will continue

fighting until the best possible outcome is achieved. He explains the process in easy to understand language and makes you feel like part of the solution by involving you through every step of the case. He's the best lawyer for all criminal cases.

read more
Gobi Sunda
23:26 02 Apr 19
I was first referred to Nicholas by a close friend after he had seen his reviews. My situation was a complicated one in

regards to a Driving under the Influence charge I received on December 2017. Based on the events that took place on that night, I was incredibly confused as to how I could proceed with the courts. After meeting with Nicholas, I was incredibly confident in his abilities as a law professional. He assessed my situation with a great deal of focus and efficiency, while providing me with his full attention at any time I felt the need to call on him. During the court proceedings, I was very happy with his professionalism and case research skills. He was confident in his ability to execute a solid defense on my behalf and as a result, had all my charges dismissed. I would not hesitate to call upon his help once again or to reccomend his skills to anyone else. I couldn't be more thankful for his advice and skills as a law professional

read more
Andrei Zoubakine
20:49 19 Mar 19
Nicholas was very professional and highly competent in dealing with my case. He outlined the best legal plan of action,

including which steps we had to take to rectify the situation, and proceeded very effectively and promptly. To be honest, while shopping around for legal representation, I was getting bombarded with negative information and the possibility of the legal case ending with very dire consequences. However, in our first meeting, Nicholas was able to explain everything clearly and I left feeling cautiously optimistic with the plan that we had set in place. That feeling paid off because Nicholas worked very hard and managed to close the case quicker and with better results than I had expected. I feel very grateful for his hard work and would highly recommend him or would turn to him again if needed (knock on wood).

read more
Gavin Caleb
15:58 06 Mar 19
I was referred to Nicholas by a friend of mine who had hired him a few years ago and was happy with his

services/results. After hiring Charitsis Law and Nicholas in particular, I can honestly say that his positive Google reviews and past client recommendations are 100% accurate. Nicholas is a true fighter for his clients. He will not settle for second place and in my experience he fights to get the BEST results possible. He was at times difficult to get a hold of because he's in court every single day but I never felt out in the dark about the status of my file since his Legal Assistant was constantly updating me regarding my case. If I needed an in person meeting with him I was never denied the opportunity to meet at the office I just needed to book it in advance. My case was resolved even better than I expected and Nicholas made sure to destroy my fingerprints, photos and police records of arrest. Extremely satisfied with his office. Thank you Nicholas.

read more
Amber Rose
05:26 03 Mar 19
Nicholas is by far the most honest, hard working and effective lawyer that I have ever come across. His assistance

with beating my domestic assault charges was incredible. He was well respected by the crown attorney and Judge at the 1000 Finch Court getting all of my charges dropped. The judge even commented at the hearing to say that I had a great lawyer. I wouldn't hesitate recommending him to my family and friends.

read more
Todd Barry
21:24 01 Mar 19
Working with Nick was an amazing experience. I got my first (and only) DUI charge and I was terrified. The loss of my

ability to drive meant my income stopped THAT day. I was referred to Nick by a family friend who is a paralegal who knew I needed the best of the best. I contacted Nick's office and his staff were amazing. They was empathetic and heard my side of things. In no time, Nick represented me and got me a great resolution that I was satisfied with. If ANYBODY I know runs into trouble with the law, I will be recommending Nick.

read more
Apram Aulakh
17:45 28 Feb 19
Nicholas Charitsis is by far the best criminal defence lawyer I have ever met. He was very effective in getting my

federal charges withdrawn at the Brampton Court. Nicholas was very professional and responsive to all of my questions. He was able to fight for my case and got all my police records cleared. It is true that his fees are higher than most other lawyers that I interviewed but the results were well worth the higher fees. No other lawyer was able to figure out a way to win my case. Thank you Nicholas and Team!

read more
Muzammil Amer
00:35 20 Feb 19
Where should I start. Being the victim of immigration marriage fraud and being falsely accused of serious assault

charges where I literally felt and foresaw myself dead and gone. But wait for the climax, it was when Nick came into the picture for help. I should say without exaggeration man is a genius and one of a kind lawyer. Where 10 other lawyers refused to write to the police to bring forward the evidence against my ex for what she did to me. Nick helped me get my voice out there on every forum and provided aggressive defence to me as well as motivating me to keep fighting hard. I got to say man is a silent killer who provides value for money and get the job done. Should you ever find yourself in such mess. Call this guy don't waste a minute because clock is ticking.

read more
X N
21:18 17 Feb 19
Before I hired Nicholas, my case dragged on for months without any progress. I had to attend one court appearance after

another and I was deeply stressed about the whole situation. A while ago, I was finally at the point where I had to find a good lawyer who can resolve my case. I found Nicholas on Google and after reading his fantastic reviews I decided to meet with him. Nicholas is very personable, knowledgeable, and extremely professional. At our initial meeting, he set out what he was going to do and what he was likely to achieve. In the end, he achieved that result and managed to have the charge against me withdrawn. If you need a good lawyer for your case, consider Nicholas. He is a truly amazing lawyer.

read more
Andrew Calder
23:08 11 Feb 19
When I first came to Charitsis Law with my criminal charge of refusal to provide a breathalyzer sample, I was in a

pretty bad place. Minimizing the trouble that was headed my way from this charge had become my only priority in life. I went with Charitsis Law because I could tell that they were going find my best-case scenario. At the time, we all understood that my best-case result was most likely going to be a dangerous driving charge, which was still not pretty.Imagine my relief when my lawyer called me soon after with a big grin that I could hear across the phone, saying that he was going to get me acquitted. When the crown's deal came across the table my lawyer's comprehensive explanation of the situation allowed me to confidently refuse their offer, and proceed to trial.At trial, my lawyer made our case quick and to-the-point. There were no frills and no dwelling on talking points. He knew well both the precedents and the pertaining laws, and let them do the talking. Waiting for the judge to voice his decision was probably the most stressful moment of my life, but when he said, "Andrew, you're free to go", I knew I made the right decision.I am sure that not every lawyer would have discovered the detail that got me acquitted, but Charitsis Law found it.

read more
Nathan Bowman
00:46 05 Feb 19
I was charged with impaired over 80 and it was my second offence . I went to see Nicholas right away . I found Nicholas

to be very honest and upfront about my case. In our first consultation I was advised what the crown would be looking for in the event that I was found guilty. I left the office feeling pretty low as I was likely to serve time and also have a 3 year absolute driving prohibition.Nicholas provided me with my options and gave me time to think about how I wanted to proceed. In the end I took his professional advise and pleaded guilty to a resolution that I feel he worked very hard to get. In the end I walked out of court with no jail time and a 9 month suspension. The results were amazing and actually exceeded my expectations of what could have resulted from these charges. Thanks again Nicholas for all your hard work. I would also like to thank all of your support staff that are a pleasure to deal with.

read more
John Manic
23:46 04 Feb 19
When most people think of a good lawyer, they think of their favourite TV personality. However, when I think of a great

lawyer, I think of Nicholas Charitsis. I was charged with a terrible crime and every step of the way through the legal system, Mr. Charitsis was there for me. From walking into his office and meeting his great staff to receiving my resolution, it was as great of an experience as it could have been. All of my emails, texts and phone calls were answered in a timely manner, All my questions were always answered, He was always empathetic to my fears and concerns if I was found guilty (which he assured me I would not have been - which turned out to be right) and he was generally amazing to talk to and work with. I would recommend Mr. Charitsis to anyone facing charges in his realm of over 15 years experience. I knew exactly what I was looking for in a lawyer, and I got all I could hope for and more. If you need help, call Mr. Nicholas Charitsis.

read more
tg workneh
18:58 31 Jan 19
Great lawyer. I read the reviews and after talkings to him he immediately made me feel comfortable with my situation.

Nicholas is honest and really cares about his clients. Excellent attributes for a lawyer. Most important Nick gets results. He explains everything in simple terms and then comes through with his strategy to win.

read more
Kostas Tsipas
23:14 20 Jan 19
I had a driving disqualified charge... the judge was looking at 30 days of jail, a fine of $5000 and 3 year driving

suspension. I knew that I was screwed but I looked for the best criminal lawyer on Google. I found Nick and he kept pushing until we got what we needed, he told me what I should to do to avoid jail. Instead I got community service... my main goal was to avoid jail and it was avoided plus I got more than I ever expected on top. THANK YOU NICK. It was a pleasure working with him. If you want a top Criminal lawyer who treats you and fights for you like family instead of a client go to Nick.

read more
charalampos tsevelekidis
00:57 19 Jan 19
I hired Nicholas after reading all of his reviews and recommendations given to me by others that had used him. I needed

help with a domestic assault case and wasn't sure if he got involved with these matters. Fortunately , he was willing to take the case, and I'm sure glad he did. He went out of the way treating me like a family member, and made sure that everything was going to be ok. It's rare that justice is found in cases with domestic assault , but Mr. Charitsis made sure everyone understood the facts and how the complaint was exaggerated by the police. I would absolutely recommend Nicholas to anyone who is looking for a sharp skilled lawyer with the compassion of a friend more like family. Thank you for everything.

read more
galagis69
23:13 17 Jan 19
If you are looking for a lawyer who knows the law, Nick your guy. I was charged with over 80 and within 3 months my

case was dropped down to careless driving, no criminal record and settled promptly without having to go to trial. I would highly recommend Nicholas to anyone in need of a criminal defence lawyer especially in a DUI case. He knows the law inside out. Nicholas was excellent in communicating with me and made me feel at ease throughout the process. Worth every penny!

read more
Alireza Yarahmadi
16:18 11 Dec 18
Nicholas is an excellent lawyer that helped me out of an extremely bad situation. I was charged with over 80 and blew

over 180. The circumstances of my case were very unique but he demonstrated he had a strong grasp of the situation and already had plans formulating on how to fight it. Throughout the time before going to trial he and his team kept me up to date on what our strategy would be and the outcome of all possible scenarios. Nicks skills as a lawyer truly shine when he is in the courtroom. His presentation of facts and cross examinations are well articulated and well researched. He cited many case laws to support dismal of my charge and even managed to find one obscure case that had details very similar to mine. Nick presented written submissions for the judge and was kind enough to provide me a copy. After reading the submission and seeing the quality of it I felt confident that my charge would be dropped. I was acquitted of my charge and I owe it all to him and his team. Thank you Nick and team for fighting my case to achieve the best results possible

read more
Maham Ahmad
07:11 06 Dec 18
To be honest I was afraid to write this review because it would involve me admitting the weakest parts of me. A few

years ago, I went through a phase of doing drugs to escape the reality of life. I was arrested, and the police tried to charge me with possession (two counts – schedule 1 and schedule 3). I went to many lawyers, and all of them said id have a record. My brother is a lawyer and even the lawyers he recommended, said I stand no change against the charges. After a lot of research, I met Nick. After a 30-minute meeting, he managed to calm my nerves and give me hope for the future. Nick got me the best result after my first arrest, many lawyers said it wouldn't be possible. That inspired me to quit my mall job, go back to school at the age of 26 and land an even better job. Recently, I got in some trouble again, but much worst than the first time. I immediately reached out to Nick and only to him, I knew my charges were so bad that I was afraid he wouldn't take my case. He got me a deal that I prayed for, he got me the best possible result. I have blind faith in this man, he is not only the best lawyer but an actual good person. He is a fancy lawyer, but he doesn't only care about money, he cares about his clients. I was looking at jail time, a permanent criminal record, a licence suspension for a minimum of one year. He cared about my case and I couldn't be happier with the results. My second arrest was bad, they only charged me with 3 things even though it could have been more. Nick didn't care about money and just the legal stuff, he actually talked to me about how to improve my life and was concerned as a person for me. I appreciate him so much and have the highest level of respect for him. I knew if anyone could help me, it would be only him. This world broke my heart, but nick restored my faith in humanity. I know people say he charges a lot but honestly, he is worth every penny. This kind of stuff, you can't put a price on. He got me the best result both times, I was looking at losing my respect as a person, at work and in my community. Out of a million lawyers, you'll only meet one like nick. Each time I started to panic, he calmed me down, he treated me like a person, not like a criminal. I've done bad things in my life, but I've also done good, I feel like because of all the good I've done, I became lucky enough to have him represent me. I honestly can't say enough good things about him, I'm forever grateful. This is the first review I've written in my life, just wanted people to know how great he is.

read more
Prabhjot Singh
21:28 25 Nov 18
This man saved my future and my life. I had a horrible case and was terrified that I would get a very bad sentence

because of the facts in my disclosure. I needed the most qualified and experienced lawyer that I could find. Nicholas is who I contacted after searching for a legal representative and I am SO THANKFUL TO HIM because he got me a plea deal that I didn't even think was an option for me. After presenting my disclosure to me I turned red in the face because I knew I was screwed. I accepted jail time in my head already and accepted defeat BUT then Nicholas told me what he negotiated with the crown and my jaw almost dropped. The deal was honestly too good to be true in my mind but I trusted the expertise of Nicholas and happily let him lead the way. He told me what I needed to do and on my final court date I got the plea deal that he negotiated for me as my sentence. I nearly cried because the details of my case were stacked against my favor so high that I thought I would lose everything. Nicholas is a MASTER of his craft and to an untrained eye it looks as though he's using magic spells to win cases but he's not. He's just that dam good. My case wasn't won by luck. It was won because Nicholas is a hyper competent DUI lawyer with insane skills. I'm so happy that I chose him to represent me in court and I'm going to recommend him to EVERYONE I KNOW who needs to handle a DUI case. Honestly people, if you're currently searching for a DUI lawyer then Nicholas is your guy. Take it from me and the other 100+ 5 star reviews this man has. These aren't paid reviews. Nicholas seriously saved my life and I didn't need to write this for him but I am because I will forever be grateful for his role in my life. HIRE NICHOLAS CHARITSIS AND YOU WILL WIN YOUR CASE!!!!!! P.S - A bunch of my friends have gotten DUI charges before and the details of their cases were nowhere near as bad as mine. They all got worse sentences than me because they chose to hire cheap legal representation. I paid Nicholas $7000 for the whole case and he pulled a miracle out of his behind. Good deal? HELL YEAH!

read more
Melissa Sheppard
00:46 15 Nov 18
Nicholas is the best lawyer for getting the best results!! I blew 3 times over the legal limit, and he had my charges

reduced to a fine. This has been an extremely stressful time since these charges could potentially affect my current and future employment. Nick's team has been highly professional and supportive and I would recommend him to everyone!

read more
Chyna Serwaah
01:03 07 Nov 18
Nicholas is an amazing lawyer! He helped my husband not face jail time from a difficult complicated case. Nicholas was

always on time for court, honest, well-spoken and supportive.. my husband and I are extremely happy for selecting Nick as a lawyer, he's helped my family in so many ways and we are greatly appreciated. I highly recommend Nicholas and his team for any legal help.

read more
Rene Richmond
03:57 25 Oct 18
I was recently charged with impaired driving causing bodily harm. This was my first time ever to have any problems with

the police. It was very frightening since my readings were more than double the legal limit. The Crown attorney was originally looking to put me in jail for 6 months. This was the most frightening prospect that I had ever faced in my life. After researching the internet for weeks I finally decided to hire the Law Office of Nicholas Charitsis because of his more than 150 five star Google reviews. I have to admit that his fees were much higher than many of the other lawyers that I interviewed but I couldn't risk taking any chances with my future as I am not a Canadian citizen and I also faced deportation. From the moment that I hired Nicholas, I knew that I was in good hands. He was extremely professional and it was extremely obvious that he is an expert in the law of DUI's. After 4 court appearances, Nicholas was able to convince the prosecutor not to move forward with the impaired driving causing bodily harm charge. My prospects became much better since Nicholas was able to take jail time off the table. Next thing that happened was the most unexpected. Nicholas convinced the crown attorney not to proceed with the impaired driving charge... I couldn't believe it... My charges were reduced to a traffic ticket because Nicholas exposed severe violations to my rights under the Canadian Charter of Rights. I am eternally grateful to Nicholas for everything he has done for me. There is no way I would have gotten out of this mess if it wasn't for his determination to help me and get the best possible result. Thank you Nicholas. You will now be my lawyer for life...

read more
Mohsen Kaiwanfar
00:10 27 Sep 18
A family member was charged with impaired and over 80. I found Nicholas Charitsis Law office through an internet search

and we hired him because of the large number of positive reviews he has received online. To be honest, up until the trial I was worried we'd made the wrong decision and the reviews might be exaggerated or false…but once the trial started I knew the reviews were 100% accurate and that we had made the right decision. Nicholas is a gifted trial lawyer. He is highly skilled and his cross examinations of crown witnesses was incredible to watch. The end result after a three day trial was not guilty on both counts due to lack of evidence and a Charter breach. Nick's fees are higher than most lawyers we interviewed but he is worth every penny and we strongly recommend him.

read more
Kanak Karma
16:26 12 Sep 18
Where do I start? When I got into an incident I didn't know how to overcome it. I'm known to have quite the anxiety

attacks and I'll admit I'm not someone who get's into trouble but then again who doesn't say that? Getting to the point here, I did my research for over a month in finding the perfect Lawyer, who will not only keep me out of jail but will also make sure I get my license back. Being where I am now in my life and not being able to drive, doesn't give you many options (career wise) that is. I contacted Mr. Charitsis and he told me to contact his associate Mr. Thoma who dropped my 44 over charge on the HWY within months (very cost effective). Aside from that, I had to retain Mr. Charitsis to keep me out of jail (Mr. Thoma told me to contact Mr. Charitsis as he will be better at getting my situation resolved) I am someone who does their research and inquiries very thoroughly and when I came across Mr. Charitsis I realized I had nothing to be scared of, not a doubt in mind. When I retained him, I knew he was expensive but can you put a price on your future/ career or life? Of course not. On September 11, 2018 Mr. Charitsis not only reduced my fine immensely, he kept me out of jail. Although to retain him might cost you quite a bit, you should know they offer payment plans but also you should know that he keeps his word. By the way, if you ever feel like he's not as responsive; you don't need to because his associates are attentive and if you ever need questions answered, they are the go to people like for example, Amy is one of the associates you'd be dealing with, she's great at her job and when someone says "communication is key," believe them because she keeps you posted through phone calls and emails. All in all, Mr. Charitsis and his team are profound, from my experience he is someone who not only knows how to do his job well but he is someone who gives you a guarantee but even more he understands you. I remember when I first met him face to face, I started to cry and get all emotional but he makes you feel strong and confident, knowing my past incident was going to ruin my life he automatically flipped the switch with a smile and courage. Thank you so much Mr. Charitsis and thank you to your team as well.

read more
stephonie miller
19:24 27 Aug 18
Legit the top criminal lawyer in Toronto. Nicholas has taken care of every case for my me and my family for more than

10 years. He is hard working and gets the best results. I trust his advice 100%

read more
Md. Salman Abdullah
14:59 17 Aug 18
I have found out about Nicholas through a referral. Where his previous client was extremely satisfied with his service.

I was charged with a DUI. It was a very stressful situation. I was in a state of depression. After speaking to Nicholas I felt great relief. He gave me proper guidance and he conducts his job with honesty and fairness. He helped me lower the impact by a great deal. I couldn't be more happier with the arrangement he made with the crown. I highly recommend Nicholas for any legal help.

read more
Claudia Gherghin
15:30 15 Aug 18
Awesome lawyer, fights for you and your rights. He listens to the issue, sees the purpose, finds solutions and wins.

Can be a small issue too and it's resolved. As long as you explain the issue or problem and how it affect you and your life or whatever the situation, he can solve it for you, good ear to listen to! Best of luck to you in continuation.

read more
Nauman Ansari
14:23 13 Aug 18
After interviewing more than 10 criminal lawyers it was clear to me that Nicholas Charitsis was the best attorney to

get me out of a bad situation. I contacted him because of his 100+ positive google reviews and I can honestly say that all the 5 stars are true. Nick delivered on his promise to get all my charges in court dropped in a record amount of time. His fees are more expensive than most Lawyers but when your reputation, job and everything else is on the line it was worth the premium price to have peace of mind knowing that he would deliver positive results. I hope that I never need to use The services of a criminal lawyer again but if I do... the first and only attorney that I will call is Nicholas Charitsis.

read more
Rui Martins
21:01 03 Aug 18
Amazing lawyer, well respected and gets results done.. 100% everyone should use Nicholas and they won't be

disappointed with the results

read more
Stefanie Klev
01:30 05 Jul 18
Mr. Charitsis is truly a professional at work. I have been to many lawyers – and most of them don't care about

their clients, but Nick's atttentiveness and professionalism amazed me! His expertise and demeanour point to his level of professionalism and competence as an attorney. Nicholas went above and beyond my expectations as a client and took the time to give me guidance that helped me very much with my case. I am pleased with Nick's work and am filled with gratitude for the positive outcome, thanks to him. If I ever need to refer someone to a criminal lawyer - it will definitely be to him. Thank you Nick!!!!!

read more
刘达奇
16:03 14 Jun 18
Excellent DUI Lawyer. Nicholas Charitsis beat all of my charges at the College Park Courthouse. It was worth paying the

extra cost to hire him. He got the results that he promised he would achieve. There's no better DUI lawyer in Canada.

read more
roksana Golshan
03:23 07 Jun 18
I'm extremely satisfied with the results and service provided by Nicholas Charitsis Law firm. My DUI charges were

dropped in the shortest amount of time and as it was promised on our first meeting. They kept me updated during the process, and I'm glad I went with Nicholas and his team. I now know I have a capable lawyer friend to reach out to at any time...thank you for all you have done for me 🙂

read more
Sacha awesome
01:15 05 Jun 18
I know Nick personally and I finally had the opportunity to watch him in a court of law. WOW was I impressed!! Calm,

collected, well spoken and he knows his stuff. I am so grateful that Nick represent us and I would recommend him 150%!!!!

read more
morsal hamdard
15:16 30 May 18
The most honest and fair lawyer you will ever meet. Nicholas gave me the straight goods about my case right from there

first meeting. He's extremely hard working and the most knowledgeable DUI lawyer in the GTA. Most importantly Nicholas will get you the best possible results. His fees are not cheap but they are well worth it.

read more
David Wallace
15:43 29 May 18
Nick did a fantastic job! Took a very complex case and ensured speedy resolution, walked me through the entire process

and navigated his way past several legal hurdles.i cannot recommend his services enough.

read more
Aristotle Nicomachus
19:14 12 Apr 18
I'm extremely satisfied with the results and service provided by Nicholas Charitsis Law firm. My DUI charges were

dropped after trial in March 2018. Nick was always professional and to the point. He kept me updated after every court appearance and even went the extra mile to destroy my finger prints photographs and police record of arrest after my charges were all dismissed. I'm glad I selected him as my lawyer and now consider him like family.

read more
mahmood challi
01:14 27 Mar 18
Nicholas was a really nice and kind lawyer. I was wondering which lawyer I should take for my case. Even if my case

was not criminal case, he replied to my email and recommended me to another lawyer. He is an extremely kind lawyer! I recommend him!

read more
John A
13:33 22 Mar 18
Nicholas Charitsis is 100% the most dedicated lawyer I have ever had the pleasure to work with. His clients are his

passion. He clearly wants the best for them. Thanks for everything, Nicholas. You deserve a long and prosperous career as a lawyer because you fight for your clients' at all hours of the day and night.

read more
Kimberley Cyr
19:19 18 Mar 18
Nicholas was extremely professional when it came to helping Anthony and myself! He answered all calls at anytime even

on weekends and was patient when answering our numerous questions! We could not have asked for a better lawyer. Nicholas is personable and makes you feel as if you are talking to a friend. We would highly recommend him to family and friends.

read more
Vanessa Luisotto
22:12 05 Mar 18
I have had the most pleasant experience with Nicholas Charitsis as my lawyer. He is the best rated dui lawyer in Canada

for a reason. An absolute pitbull in the courtroom who fights to WIN. I'm so glad he was in my corner and fought to beat my case. His office was very responsive to all of my inquiries and I was kept in the loop every step of the way. Yes, his fees are higher than most lawyers in this field of work but I can say with 100% confidence that it is well worth it to hire him and not go with the cheaper fees of other law firms. Had I lost my case it would have cost me over $50,000 in fines, administrative penalties and increased insurance premiums to get my driver's license reinstated. Not to mention losing my Nexus pass to cross the border into the USA. With so much riding on the outcome of my case I had to choose the BEST in the industry. I am forever grateful to him and his team for EVERYTHING they have done for me.

read more
Fotografia Boutique
18:20 28 Feb 18
What an amazing person and a remarkable lawyer I have come to know. Nicholas Charitsis stands up for justice, truth,

fairness, and democracy, going above and beyond to accomplish it. The first one and only that stood up for a friend in need when everybody else left. Nicholas you are a huge hero!

read more
Jalal Khalili
21:28 18 Feb 18
My experience with Nicholas Charitsis as my lawyer has been beyond amazing. He was extremely professional when

handling my DUI case at the Brampton court. Nick was able to find problems with the crown attorney case and destroyed the police officers testimony on the stand. True story...Nicholas made the police officer cry while under cross examination after showing misconduct in the way I was treated...apparently this was not the first time that CONSTABLE MARKS abused his power in the course of an arrest. Nicholas found all the key points in law and was quickly able to respond to the crown attorneys evidence. My charges were both dismissed after trial and I give all the credit to Nicholas. His hard work does not go unoticed. All the judges know him and respect him ...I have seen it first hand. 10 STAR REVIEW FOR HIM

read more
Kaelah Mizzi
23:13 17 Feb 18
Nicholas Charitsis is very dedicated to his clients and a hard working lawyer. He will ensure to get the best result

for your case and takes pride in what he does. His knowledge of the law and his expertise does not go unnoticed. I would highly recommend Nicholas Charitsis to defend you for any criminal court matter.

read more
Dimitri Mitropoulos
00:41 09 Feb 18
I've had to use my fair share of lawyers in the past. I can truly say that Nicholas is by far the best of the best!

Results oriented and no nonsense. He will tell you how it is and that is not common in his profession. If there is any way to win your case he will find it.

read more
Vladimir Duarte
22:36 08 Feb 18
Nicholas is by far the best criminal lawyer I have ever hired. He makes the impossible POSSIBLE. Never have I seen a

lawyer get such positive results. In my case her dropped 8 charges when there was strong evidence against me. I wouldn't hesitate to recommend his office for any serious legal matters.

read more
john cameron
20:23 30 Jan 18
Nick Charitsis is an Excellent Lawyer. He outsmarted the Crown Attorney in my case and was able to avoid mandatory jail

for 2 prior drinking and driving convictions. He is well respected by the judges and is 100% commited to achieving the BEST results for his clients. I recommend him whole heartedly.

read more
Jack C
21:10 16 Jan 18
Nicholas Charitsis is a hard working criminal lawyer. You will not find a more compassionate and knowledgable lawyer

than him. Any time I have asked him for advice about a legal situation he has predicted the outcome with 100% accuracy. His experience speaks for itself. Well known by the judges and crown attorneys in all of the GTA courts you will not find any better representation than his. The fees he charges are worth every dollar.

read more
Cassandra Pinch
18:30 05 Jan 18
Nicholas Charitsis was a fanatastic lawyer for my case and did everything he could to ensure the best end result for my

situation. Things would had gone a much different way for me if it wasn't for him. In the legal system people are only looked at as a name on a piece of paper, but because of him I was seen as a human being who made a mistake and learned from it.

read more
戴君
23:59 03 Jan 18
Nicholas Charitsis is by far the best DUI lawyer in the GTA. He beat my Over 80mgs case on the second court date after

exposing problems with my arrest by the York Region Police. I thank him greatly for his hard work. It was definitely worth the extra cost to hire him for this case. I recommend him to all my friends and family.

read more
sebastian zucca
23:34 29 Nov 17
Reliable, trustworthy and very intelligent. He's the DUI expert. If there's a way to beat the case he'll find it.

Highly recommend him.

read more
Keron Keir
20:28 16 Nov 17
The best damn lawyer in the city. Got me out of many jams. ALWAYS comes through. Not cheap but worth every penny. You

cannot put any price on FREEDOM. He's my man.

read more
Samuel Arutsothy
15:09 07 Nov 17
This is the honest to God truth. You get what's you pay for. With Nicholas Charitsis his fees were high but the

results were worth it. My DUI and Domestic cases were both dropped after I hired him to represent me. Other lawyers were quoting lower fees but couldn't guarantee the results. With Nicholas I had my mind at ease because he promises everything would be dropped. I'm sure glad I trusted him because it made the entire process easy and painless. He attended all of my Court dates and updated me every step office the way by regular and consistent emails. His law clerk Montana is incredibly helpfully and pleasant. The only criticism I have is that if you want to speak with Nicholas directly on the phone it takes a few days for him to return calls. It's a small price to pay for the excellent results he delivers. Even though Montana is always available to answer questions about the case sometimes it feels better to get the news from the man himself. Obviously he's so busy for a reason. Nicholas truly is the bests criminal lawyer in Toronto.

read more
Marcos Pangilinan
04:32 05 Nov 17
A very good lawyer to have. Very helpful staff. I had no doubts on the positive outcome of my matters being handled by

Mr. Charitsis and Ms. Montana.

read more
Gina Rock
20:55 11 Oct 17
Nicholas is a fantastic lawyer, not only was he extremely professional and knowledgeable but also compassionate. He

genuinely cares about his clients and works hard to help them. He doesn't "sugar coat" and give false hope but instead fights to give his clients the best outcome! I highly recommend him. He is well worth the cost, with Nicholas representing you you will never feel like just a number, he takes pride in what he does and does it very well. I can't say enough... Thank you Nick for everything!

read more
Robad Panamo
15:22 20 Sep 17
Nicholas is the best lawyer in Toronto. He worked hard to drop all of my friends charges. The crown attorney was trying

hard to put him in jail. Even at the trial after the case was dismissed Nicholas approached the police officer that charged my friend to get his name cleared after the domestic assault trial finished all charges dropped. We then got the person who made up the charges arrested for Fraud. Wow I can't believed how amazing Nicholas is!

read more
martin urraburu
21:37 27 Jul 17
Studying to become a paralegal and with my acceptance to law school, it has never been more thorough and understanding

with the advice and pointers of Nicholas Charitsis. Being one of Toronto's top Criminal Defence Lawyer's he knows his clients and the Law. His high quality negotiating traits have earned his client's great success in and outside the courtroom. An all around gentleman gives his client's the comfort they need while undergoing such stress a criminal charge can bring into someone's life. You need experience and dedication to take on such challenging situations, and Nicholas Charitsis will demonstrate that in his practice of criminal law. I recommend that if anyone out there has any case involving the justice system to give his office a call, he will work around the clock to help you move on. From resolving your matter to destroying your finger prints after your issue has been dealt with. Call the Law office of Nicholas Charitsis.

read more
Robina Cheema
15:45 27 Jul 17
Nick is the BEST criminal defense lawyer in Toronto. He's very knowledgeable and get's things done. The judges all know

him and respect him. The Best decision I made was to hire him as my lawyer. His fees were worth every penny to clear my name from the police records. I would highly recommend Nick if you're in Need if the BEST criminal lawyer.

read more
Konstantinos Papatolikas
19:17 28 Jun 17
You will never meet a more honest individual who actually cares about people and puts his clients first. I went to see

Nicholas about a criminal charge that I was stressing over for months. He came up with a solution right away. He didn't even charge me for his time. I should have gone to see him sooner than I did because I left his office feeling calm and confident about my situation. I eventually hired him and he was able to get all of my charges dropped. I would recommend him to anybody in need of the best criminal lawyer.

read more
Survivor 101
04:02 28 Jun 17
From the start Nicholas had his word . He promised me everything will be okay and we will get those charges gone . He

stuck with his word and he fought for me . I had false accusations against me for something I didn't even do . I endured the pain and suffering for months, at times I felt hopeless. Some nights I couldn't even sleep. Nicholas was reassuring , clear , and confident . He knew what he had to get done and he did . If you have any case leave it to him ...you will not be disappointed. The most rewarding part for him is helping people out of his own good heart like he helped me . I would also like to thank his law clerk Montana for being so patient and understanding . Thank you Nicholas Charistis to you for giving me my life back .

read more
nick petrou
16:55 23 Jun 17
This is how good Nicholas Charitsis is: Today he got my case thrown out at the old city hall court. He literally

explained the law to the judge and the prosecutor and took complete control of the process. I was sitting in the courtroom thinking this guy is THE MAN and he's MY LAWYER . I couldn't have been happier. By hiring him I got piece of mind and excellent results. Had to switch lawyers from another firm until I found him. Thank goodness I did!

read more
Susan Khalili
12:59 02 Jun 17
I was arrested for DUI and foolishly thought that I could deal with the case on my own. After several useless court

appearances and getting ridiculed by a judge it was time for me to hire the services of a professional. I searched and searched until I found the best rated DUI lawyer in Toronto. I called the law offices of Nicholas Charitsis and was greeted by his friendly assistant Montana Brown. She was able to set up a meeting with Nicholas within 24hours. When I arrived at his office there was a bit of a wait since Nicholas was running late with his other meetings. His assistant was very pleasant and made me feel extremely comfortable while I was in the waiting room. Nicholas then came out to greet me and brought me into the meeting room. He was polite and very professional. He meticulously walked me through the process of my criminal case by mapping everything out on a large whiteboard. He explained each and every step of what he would do and how long it would take to do it. It was amazing! I felt completely informed and finally knew what to expect for the case. After everything was said and done my charges were dropped and I saved my driver's licence. Nicholas is truly the best DUI lawyer out there. All of the positive reviews are completely true.

read more
Helen Wu
22:14 02 May 17
I have to say that I am very happy that I hired Nicholas for my domestic assault case. This is my honest review. I

found Nicholas very approachable and likeable. After interviewing several lawyers before him, I decided to hire Nicholas the same day I met him. He had a lineup of clients waiting for him, which I liked because it gave me confidence that he was a good lawyer. He wasn't on call for me all the time but I found him to communicate fairly effectively. He would sometimes respond to my e-mails at late hours, which is something I found to be very good because it showed him to be a hard worker. Sometimes I needed to contact him a couple times because he was busy but it ended up being ok. It was definitely a small sacrifice. He did communicate very well in general. He has an amazing memory and somehow remembers my case when I speak to him on the phone without him even having his notes. His work is top notch. He really takes the time to make sure everything is in order. I am very satisfied.

read more
Karen Singh
23:23 25 Apr 17
Nicholas has helped me and family out a few times in the past. He's always easy to get a hold of and ready to help out

when we need him. His fees are reasonable and he is completely honest about what the outcome will likely be. Each time I've used him, Nicholas has exceeded my expectations with the results. My family and I trust him 100% and would recommend his office without hesitation. He's the best lawyer in the 905 and 416 for sure.

read more
Bryson Hood
14:57 13 Apr 17
This guy is awesome. I had 9 prior convictions for driving under suspension and a new charge of dangerous driving. I

don't know how he did it but Charitsis kept me out of jail. He is an incredible lawyer. When we finished my case at the Newmarket court his colleagues were giving him high fives for getting the result that he did in my case. I should also mention that his assistant Montana is extremely helpful and pleasant. She talked me through the whole ordeal and made me feel safe and confident that Nicholas would come through for me. I give him all the credit for solving this terrible situation I was in. He is worth the extra costs

read more
Next Reviews
Legal Counsel for;
Ontario Provincial Courts
Ontario Court of Justice
Superior Court of Justice
Ontario Court of Appeal
Any legal issue or consultation
Expert Defence for;
Drug Charges
All Criminal Charges