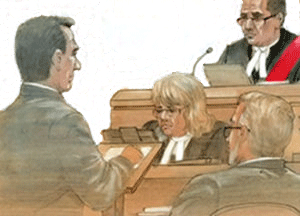 As impaired driving lawyers we understand the strict and debilitating penalties of being arrested for impaired driving, but it's not hopeless and we can help you.
Experience counts and as experienced Toronto lawyers we have the track record and client reviews showing we know how to win!
As your criminal defence lawyer we:
are experienced lawyers
former crown attorneys, who
know impaired driving law, and are
are well known to the judges and crown attorneys
who fight for our clients, and have a
proven track record of winning
As your defence lawyer we'll fight to protect your:
reputation
drivers licence,
employment, and
ability to support your family.
Call us today to speak to a lawyer about fighting your impaired charge at 416-731-7113.