Drive over 80mgs – Weak Grounds for Arrest
The officer stated there were only two signs of impairment that he observed. He was very forthright that prior to another officer instructing him to do certain things that he, in his opinion, did not even have reasonable and probable grounds to make an arrest.
Synopsis of Events
On Saturday, August 19th, 2017 at approximately 3:20 AM, Officers responded to a radio call for a personal injury collision at Keele Street and Sheppard Ave. West, Toronto.
Upon arrival, the officer observed a two door white motor vehicle had crashed into a wooden hydro pole.
There were no occupants inside the vehicle and the airbags inside the vehicle had been deployed.
The police officer was approached by three females, who advised they had been inside the vehicle at the time of the accident. All parties refused an ambulance, stating that none of them were injured.
The driver of the vehicle identified herself verbally to the officer as AB.
The officer learned that the above parties had been drinking at a licensed establishment. They had left the bar and headed southbound on Keele St. approaching Sheppard Ave. West.
The driver (AB) advised that she was reaching for CD's in her glove box, when she lost control of her vehicle.
The three women were separated and an investigation commenced.
The officer spoke with AB and could smell an odour of an alcoholic beverage coming from her breath, and her eyes appeared glossy.
AB advised that she consumed one bottle of beer during her time at the nightclub.
A roadside breathalyzer was requested and at approximately 3:55 AM a roadside test was conducted. The result of the breath test was that AB, the driver registered a "FAIL" on the instrument.
At 3:57 AM, the officer placed AB under arrest for Impaired Operation of a Motor Vehicle, read her her rights to counsel and a second demand for a breathalyzer test.
At 4:18 AM, the accused AB was transported to 32 Division to provide a breath sample.
At 5:05 AM, the accused AB provided her first sample, and a reading of 174 mg of alcohol in 100 mi of blood was obtained.
At 5:27 AM, the accused provided her second sample, and a reading of 158 mg of alcohol in 100 ml of blood was obtained.
The accused was further advised that as a result of her readings she would also be charged with Impaired Operation of Motor Vehicle with Over 80mgs of Alcohol in her blood.
The accused AB was released from the police station once she was sober.
Judges Decision
The Honorable Justice found the case to be straight forward.
There was no issue as to whether or not the accused was operating a motor vehicle and had care and control of it, obviously she did as there was an accident.
Unlike many similar cases of accidents in which there really is no explanation of how it happened, there was independent evidence of how the accident happened, and independent and credible evidence of how the accused was operating the motor vehicle from the time she left the bar until her car met the pole.
The Justice believed, that it appeared from credible evidence that the accused was operating her motor vehicle in a very normal fashion.
There was no speed, aggressiveness, no going through red lights, no swerving, just normal good driving. The driver was however distracted from her primary role, i.e. operating the motor vehicle which could be explained as distracted driving.
The Judge also added that the evidence of impairment, one would almost have to take a magnifying glass to examine the two little flags that the Crown kept on waving, i.e. a slight odour of alcohol and slight glossy or glassy eyes.
Constable Park, a very experienced officer, stated those were the only two signs of impairment that he observed and he was very forthright that prior to another officer instructing him to do certain things that he, in his opinion, did not even have reasonable and probable grounds to make an arrest.
And reasonable and probable grounds making an arrest compared to proof beyond a reasonable doubt are significantly different standards.
And we have evidence both from the independent witnesses and the police officer with respect to the long list of "normal" evidence that one finds in impaired driving cases, such as:
speech
balance
walking
swaying
cooperativeness
entering and exiting the motor vehicle,
None of these are playing any role in this particular case.
At the end of the day, I am certainly not satisfied beyond a reasonable doubt that the Crown has met its high onus in this case and the charge is dismissed.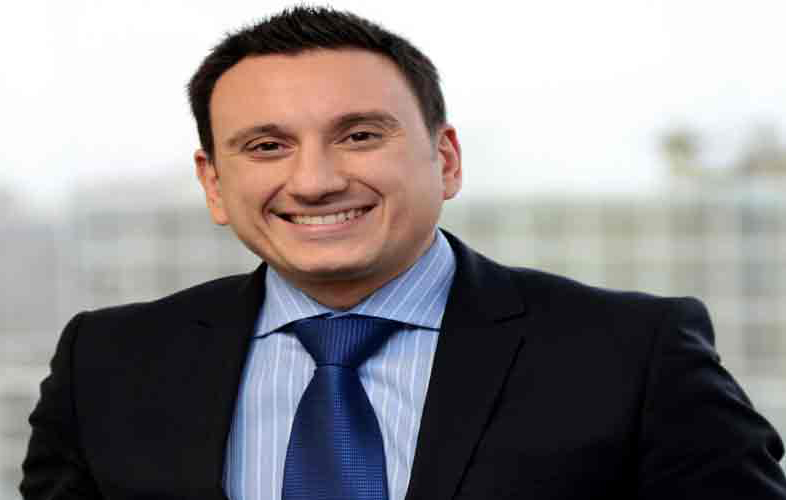 Nicholas Charitsis is a Toronto criminal lawyer focused on criminal defence in the Toronto and area courts.
Appointments can be made to discuss your case with Mr. Charitsis at 416-731-7113.