Domestic Assault – What to do when Charged. The police may have imposed conditions upon you, and you're not sure what steps you need to take before appearing in court.
The police have a mandate to arrest either party when a complaint has been made about a domestic assault, no matter how minor.
When you have been involved in a domestic dispute with your partner, the police have been told and mandated to make arrests.
Where either party of the dispute has been assaulted, regardless of how minor the assault was the police must make an arrest and take that person into custody.
Even where there has been no physical injury but there have been acts, gestures or even words exchanged the police can arrest for a domestic assault.
Where one of the parties of the relationship has been arrested they will be taken to the police station and held in a jail cell until the accused can be brought before a judge for a bail hearing which could be up to three (3) days.
At the bail hearing the judge will most likely place in bail conditions restricting the person charged from having contact with their domestic partner and from going back to their home.
---
The bail conditions will prevent you from returning to your home, and may even have restrictions from contacting your children.
---
One thing you can do right away in these circumstances is to contact me to discuss your strategy in defending yourself in court by starting with a counselling program right away.
A counselling program will show good faith on your part and might help us persuade the crown attorney to change your bail conditions.
I would be happy to recommend a program to you and assist with the bail variation.
For more information about domestic assault charges or dealing with a bail hearing give me a call at 416-731-7113.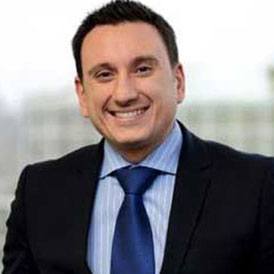 Reviews of Nicholas Charitsis
I have to say that I am very happy that I hired Nicholas for my domestic assault case. This is my honest review. I found Nicholas very approachable and likeable. After interviewing several lawyers before him, I decided to hire Nicholas the same day I met him.
He had a lineup of clients waiting for him, which I liked because it gave me confidence that he was a good lawyer. He wasn't on call for me all the time but I found him to communicate fairly effectively. He would sometimes respond to my e-mails at late hours, which is something I found to be very good because it showed him to be a hard worker.
Sometimes I needed to contact him a couple times because he was busy but it ended up being ok. It was definitely a small sacrifice. He did communicate very well in general. He has an amazing memory and somehow remembers my case when I speak to him on the phone without him even having his notes. His work is top notch. He really takes the time to make sure everything is in order. I am very satisfied. Helen H. Toronto.